Making chocolate in a responsible, compassionate and eco-friendly way
We are committed to constantly improve our business activities to achieve the highest standards of environmental sustainability and social inclusion
Evironmental sustainability
By using recycled paper, soya-based inks, reducing our waste streams (from paper to water) and reducing electricity consumption we are working continuously to reduce our environmental footprint.

We use zero plastic in all our packaging without creating waste in the production process. A huge beneficial commitment to the zero-waste cause.

We also aim to use only local ingredients of the highest quality, this helps to reduce the requirement for long-distance transport and import costs.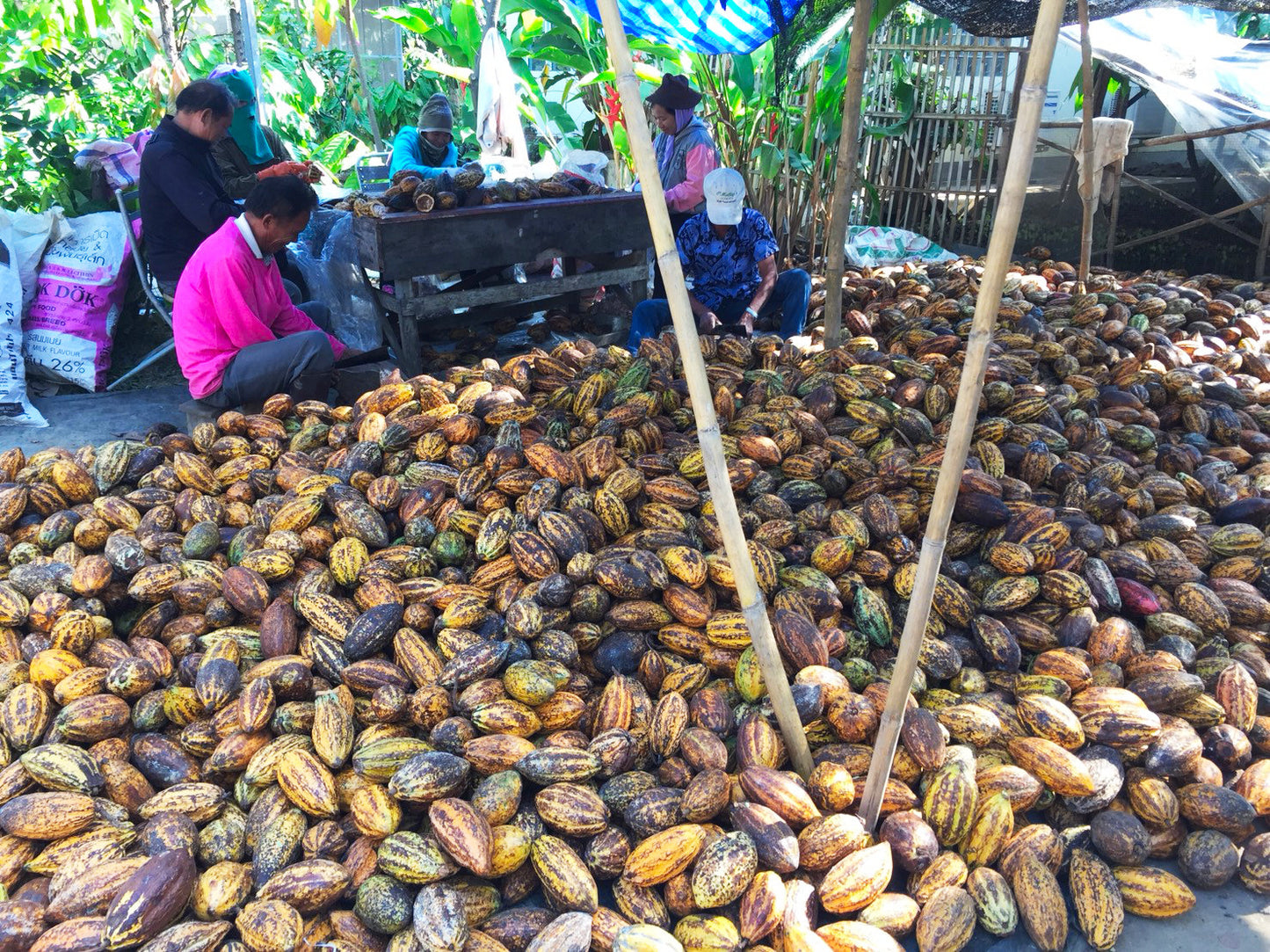 Direct trade
At Siamaya we swear to working directly with the cocoa farmers in Thailand, also called direct trade. We pay around 2-2.5 times as much as Fairtrade programs usually pay for the cacao, and often go on field trips to make sure the cacao is grown sustainably and with respect for the nature around the cacao plantations.
With this higher payment we require pesticide free farming and a strict no-burning policy. As in other regions of South East Asia, pollution caused by agricultural burning is an issue in Thailand, and by introducing a no-burning policy we aim to contribute to a better and greener world.
Equality and education
We have a recruitment policy, which ensures a balanced workforce, including equal numbers of men and women, as well as diversity in terms of sexual orientation, race, religion, etc. This policy also ensures that our employees are paid fairly, and treated with respect.

We invite students from all schools in Chiangmai to visit us for both chocolate making workshops as well as teaching about how to start up small businesses and what it means to have social awareness and sustainability as key values.